Designed for the restless spirit.

This bold new SUV was created for those who won't settle at the top of their game because they know there's always more to explore in this journey of life. Built for the people who ask, "Where to from here?", we've designed the luxurious and technically advanced Touareg to take you on every new venture your restless spirit longs to pursue. With technological advancements such as the 15" Innovision Cockpit, the future of luxurious exploration has arrived.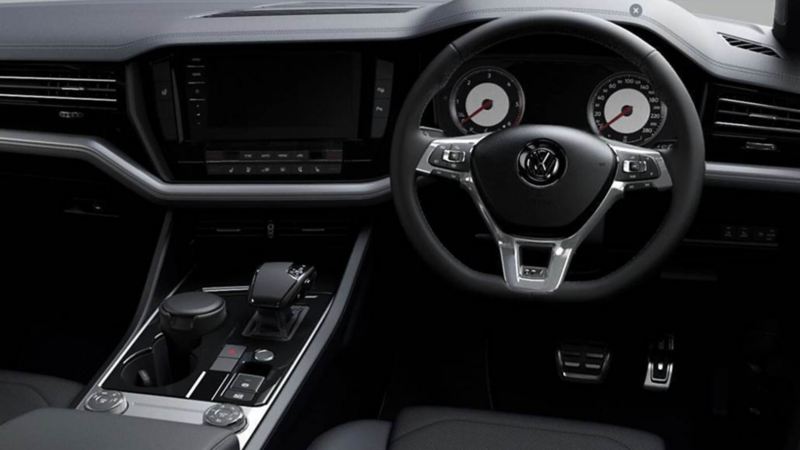 Innovative Technology

Connect to the future with Volkswagen's innovative features. 
Comfort

Discover how this Volkswagen can drive you beyond your comfort zone without ever compromising on elegance.
Your smoothest ride
The Touareg is powered by a 3.0l TSI 250kW engine, so you can navigate your way through the most rugged of terrain confidently. Volkswagen's new premium offering includes our patented 4MOTION(R) technology that powers each wheel independently, driving you forward and allowing traction even if not all of the wheels are touching the ground.
Whether you're exploring the city streets or untamed territories, the Touareg comes with six distinct modes designed to enhance the driving experience. All modes are easily accessible and readily controllable through the onboard computer, giving drivers the ability to tailor their driving based on the road ahead.